Our solution
River Sands provided underturf sand and top-dressing sand for the stadium field which provided the optimal bedding for the grass roots to establish. We were also able to manufacture onsite the custom specified product USGA sand and Peat Moss required for the training fields. This custom blend required approval from the State Government and sporting consultants to ensure the manufactured product passed all the necessary testing specified.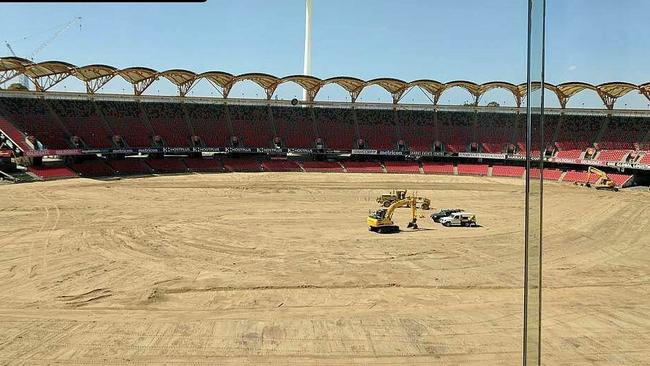 How we did it
River Sands worked within the tight schedule to ensure there was sufficient product available for stockpiling at the stadium. This stockpile was used to top up the fields as required between the ceremonies and games, along with immediately top dressing at the conclusion of the Commonwealth Games.
Additionally, we worked closely with the logistics company to meet the timeframes for delivery to site regardless of the traffic constraints, often pre-loading the day prior to accommodate for the early deliveries.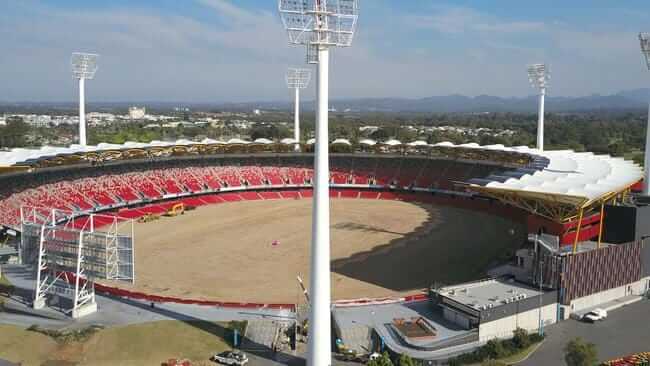 The benefits
River Sands' custom USGA graded blends ensure quality and consistency that provides optimum drainage and turf nutrition – this means healthy, evenly dispersed turf with no water build up.
Using the sand supplied by River Sands, the stadium and training fields will see long term benefits with outstanding performance and excellent drainage of the subbase. Along with the Peat Moss benefits to the training fields of minimised compaction and added structure to the root zone.
Metricon Stadium is the home of the Gold Coast Suns and is seeing regular use following the Commonwealth Games for both AFL and cricket.