Our solution
River Sands USGA sand was chosen to act as temporary security bollards, this ensured the product was recycled after the games and not just dumped somewhere. 1.86 tonne of sand was loaded into blue bulk bags and covered with the custom bag design to protect the sand and add a pleasing aesthetic.
How we did it
We worked with multiple stakeholders to ensure the packaging, process and delivery of each sandbag met the security requirements outlined. Although there were delays with the custom designed bags, we were flexible in ensuring production time matched the tight deadlines for delivery to site.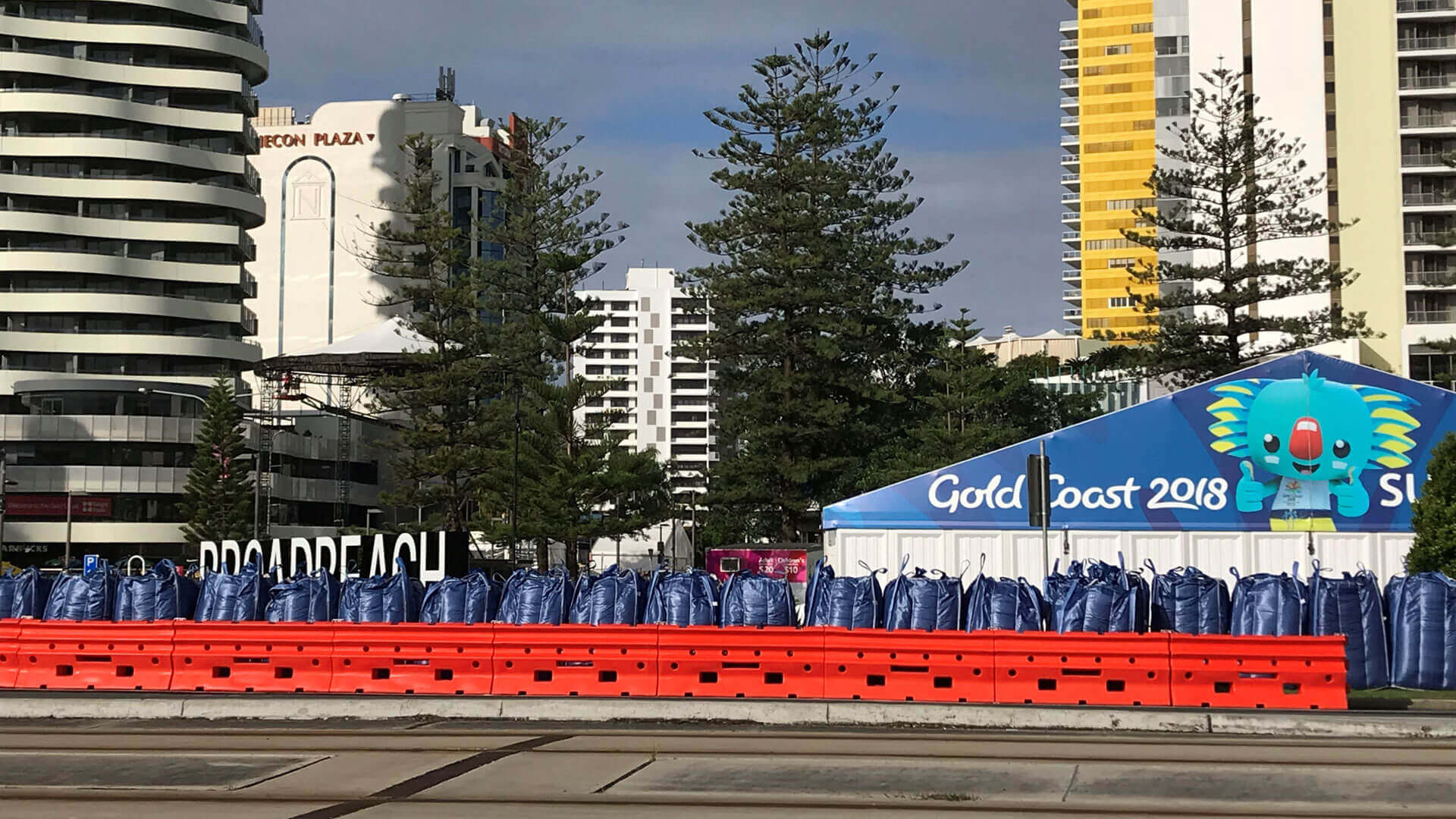 The benefits
All stakeholders involved were pleased with the outcome of the temporary security bollards we supplied. Additionally, our ability to meet the tight timelines, and the peaks and toughs of orders assisted greatly in limiting double handling and traffic interruptions.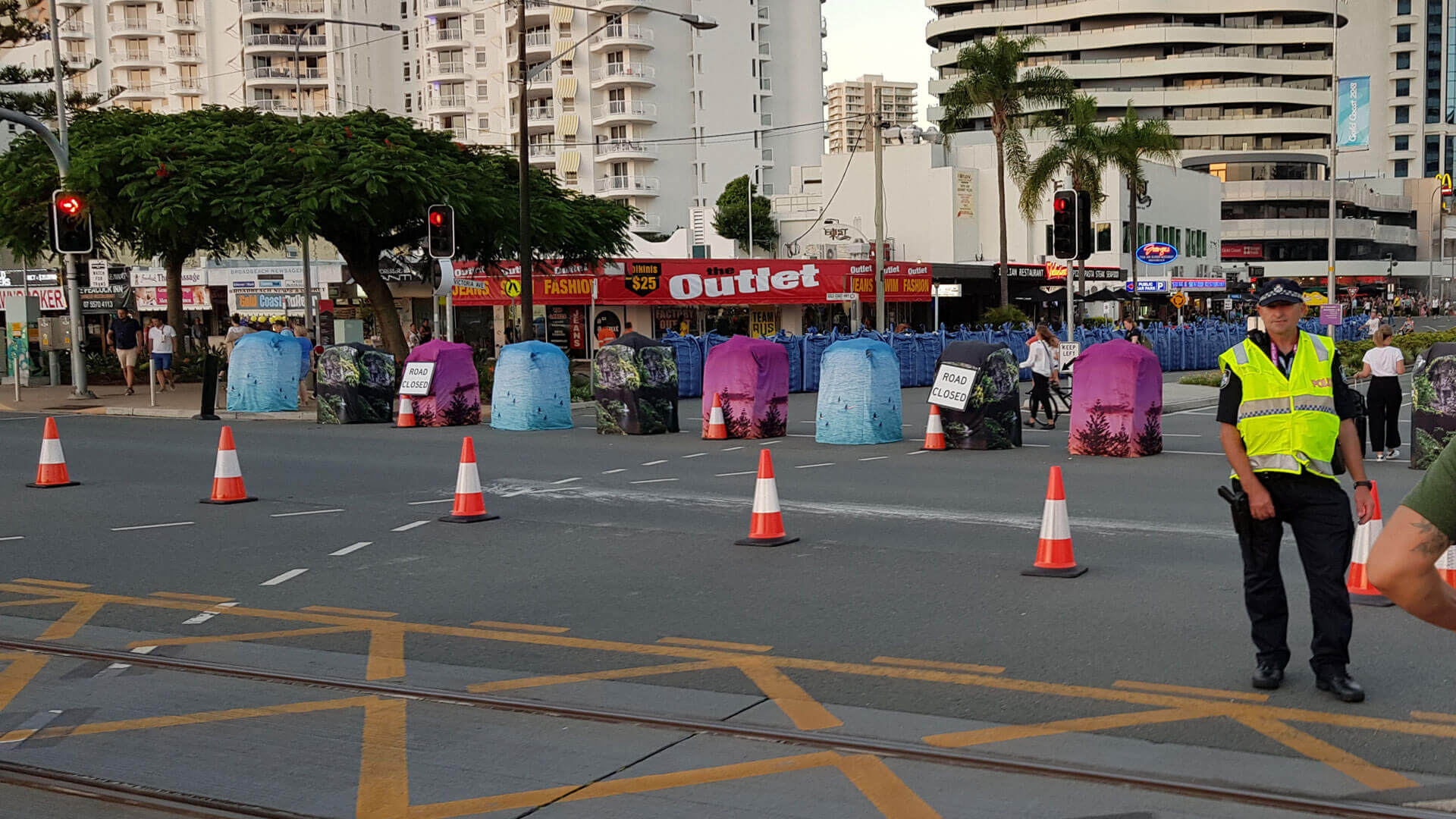 It was great to see River Sands USGA sand was donated at the end of the Games to council and local businesses, primarily golf courses, for use as top dressing.